Why Airasia Fresh?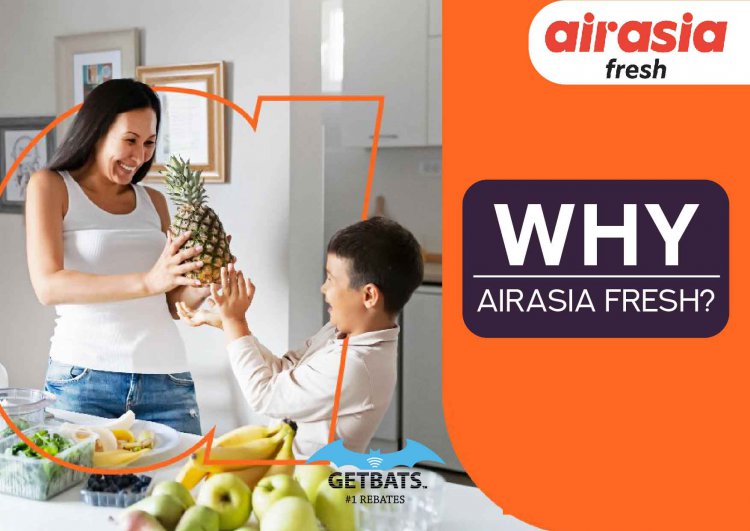 Lockdown? No lockdown? Who knows?
It is hard to keep up with the latest lockdown SOPs. One day, shops are allowed to open, on other days they are not. And this has disrupted some of our usual daily plans such as running errands and buying groceries (especially if we are planning meals for a big family!).
Thankfully, there are now many options for us to choose from to get around our day-to-day routines online, including purchasing fresh groceries. One of the newest players in town is really giving others a run for their money, and here are five reasons why fresh groceries shopping is better via airasia fresh:
.
#1: Scheduled delivery slots!
How annoying can it be when you are not home, or in the middle of a Zoom call when the delivery agent rings your doorbell? You can totally avoid this because airasia fresh offers scheduled delivery slots , where you can pick your preferred delivery date and time for your purchases to be sent to you.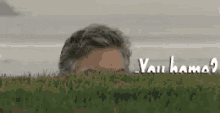 So go ahead and schedule that Zoom call, or go out (but stay safe) to run your errands if you need to, because you know the exact time airasia fresh will appear at your doorstep with your orders.
Not only that, there are constant promos going on with FREE DELIVERY too! Just like what is happening now, because airasia fresh is offering Unlimited Free Delivery throughout the MCO 3.0 duration.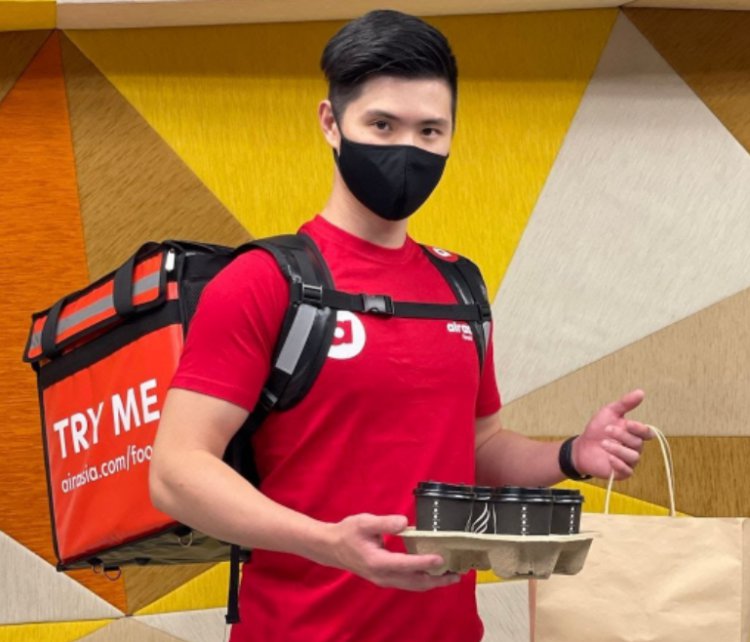 P/S: Alot of the AirAsia Delivery Team members are flight crew who are riding out the COVID-19 wave while waiting to fly again, so there is a very high chance you will get a good-looking delivery agent too! (Not important, but nice to have, right? You don't need to trust me - just trust the pictures! Or read this article.)
.
.
#2: Freshness guaranteed
Many people still prefer to go to the supermarket and select the products themselves. Why? Because they can't be sure of the quality of what they will receive from online groceries shopping.
At airasia fresh, not only is freshness guaranteed, but you also have full visibility on who the suppliers are, and where your products are coming from. Take for example the much sought after and seasonal Harumanis mangoes available on their site now.

The supplier (airasia farm) sources direct from the farms in Perlis (FYI, airasia farm is the official distributor of Harumanis mangoes appointed the Ministry of Agriculture and Food Industries).
.
.
#3: Affordable prices, maximum convenience
It can be quite a hassle planning out meals for big families, or on the contrary, it is also a hassle to plan meals for one. What to buy, what to cook, how to cook, and let's not even talk about the fussy eaters we have at home.
But with airasia fresh, they have introduced something called the Fresh Pack, which are available in a few categories: Fruits, Vegetables, Meat and Seafood. These customisable grocery selection bundles offer maximum convenience, and very affordable prices with a wide range (up to 50 types for the various categories) to choose from.
Furthermore, every purchase of Fresh Pack comes with FREE DELIVERY too.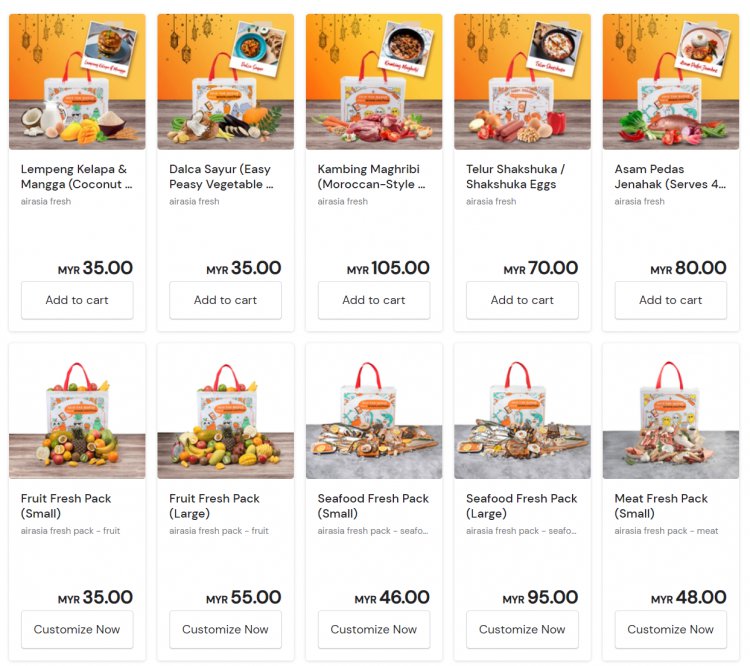 Best part of all, they also help you decide what to make with your Fresh Packs by sharing easy recipes you can follow and impress your family and friends with. It's all on their site here.
.
.
#4: You're actually helping to support local small businesses
Every merchant listed on the airasia fresh platform are Malaysian companies, so when you purchase from them, you are indirectly supporting and contributing to the local businesses, and in these challenging times (no thanks to the pandemic) every small business owner would appreciate any help they can get.
Also, did you know that airasia fresh was born out of MCO 1.0 mainly to assist local small businesses? It was known as OURSHOP back then, but has been reimagined and introduced as airasia fresh now, focusing fully on fresh produce and groceries on the airasia super app.
And if you're a small business providing fresh produce, you can also get your business listed on airasia fresh too. Just visit this link.
.
.
#5: Save even more with BIG Points!
Were you an avid traveller who loves collecting loyalty or reward points from airlines, but now you have no idea where or how to use those points at the moment?
For those of you who used to fly a lot with AirAsia and have lots of BIG Points (you can actually collect BIG Points in a lot of other ways too, check BIG Rewards out while you're at it) to burn, you can actually turn your BIG Points into cold hard cash and use it as payment for your airasia fresh purchases.
This means you get to save more money! You're welcome.
Every 125 BIG Points is worth MYR1, and sometimes when they have special promos going on, you can pay for your purchases from as low as 10 BIG Points in exchange of MYR1 (usually happens when they have one of those big airasia Super Sale).

And of course, you also earn BIG Points through your airasia fresh purchases as well, as long as you are logged in as an airasia BIG member.
.
.
BONUS POINT: GETBATS help you to save even more!
Of course, who doesn't want more value for their money? GETBATS is the instant rebate platform of choice with a wide range of promotions and amazing deals you don't want to miss.
So don't forget to get additional rebates with GETBATS on your next online grocery run with airasia fresh! If you are not yet a GETBATS member, sign up here.
To start your online grocery shopping journey, head on to airasia.com/fresh or download the airasia super app on the App Store or Google PlayStore and tap on the 'Fresh' tile.
What's Your Reaction?