Healthy Desserts You Can Make In Less Than An Hour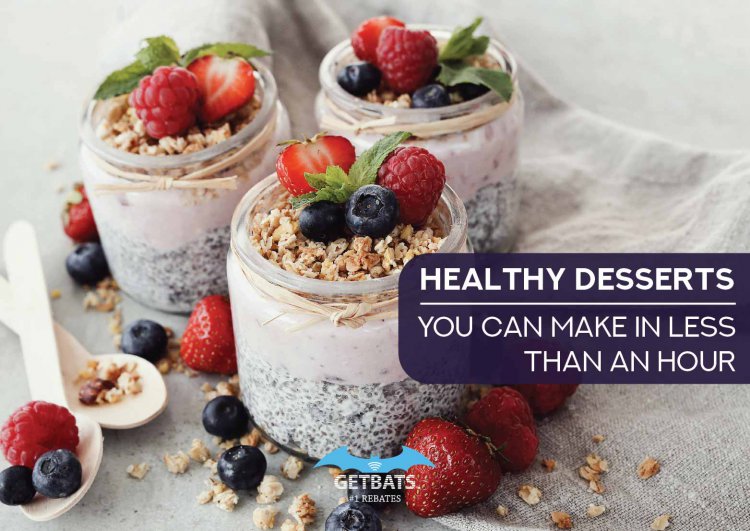 Desserts are very often the best part of the meals. We indulge in them because they make us happy, taste good, and give us energy. Unfortunately, many studies have shown the negative effects of consuming sugars often, and that's why sweets should not make a big part of your everyday diet. The good news is some sweets can be healthy, need little sugar or no sugar at all in the making, and remain very, very tasty. If you want to enjoy healthy desserts after dinner, for breakfast, or even share them with friends and family, here are some easy recipes you can make in less than an hour:
.
.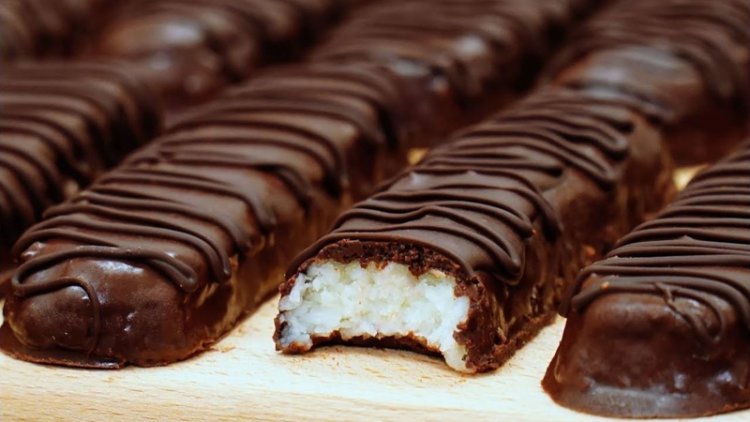 Home-made chocolate & coconut bars
This yum-yum dessert requires 0 cooking and it's great because you can keep it in your fridge and eat it for days after you've made them. That's cause they remain fresh for days and if you store them in a food container made from glass or silicone they will also keep their taste. The actual making of this sweet treat takes approximately 30 minutes, but you'll have to wait few hours for them to set while refrigerated. Here's what you need for 12 chocolate and coconut bars:
300 grams of sweetened condensed milk -If you want, you can choose the unsweetened version and add honey, maple syrup, or agave syrup to it)

300 grams of shredded coconut (unsweetened)

400 grams of chocolate of your choice (you can choose dark chocolate, milk chocolate, 0 sugar chocolate, it's up to you)
Once you got all the ingredients ready, you can start mixing them together to make the delicious bars:
Mix in a bowl the shredded coconut and the condensed milk until you get a sticky paste. Once the paste is thick enough to be manipulated, use your hands to form them into bars of your desired length and shape. Place them on a baking sheet and refrigerate them for at least 30 minutes.

Before you take out the bars from the fridge, melt the chocolate in the microwave. After the chocolate is fully melted, take the coconut bars out and fully dip them into the chocolate bowl, one by one.

After each one of the bars is covered in chocolate, place them back on the baking sheet and refrigerate them for at least 2 hours before serving them.
Tip: If you don't feel like going grocery shopping for this lovely dessert, you can always order ingredients from Airasia Fresh so that you can save money and time.
.
.
Oatmeal porridge with fruits
This delicious dessert is very healthy, contains lots of macronutrients, and you can have it for breakfast, lunch, dinner, anytime you want. Also, it's very easy to make, and you need only a few ingredients. Here's what you need for a bowl of oatmeal porridge with fruits:
100 grams of rolled oats

300 grams of milk or water. You can also choose coconut milk, almond milk, or rice milk.

1 tablespoon of honey

50 grams of fruits of your choice: anything works from papaya, melon, and strawberries to mango, bananas, and blueberries.
When all the needed ingredients are on the table and ready to use, follow the next steps to make the porridge:
Use a blender to shred the rolled oats, this way you'll get a smoother porridge.

Place the oats and the milk in a saucepan and cook them at low-medium heat for 3 to 5 minutes. Don't forget to stir constantly.

Remove the saucepan from the cooker and pour the mixture into a bowl.

Add the honey and continue to stir for a bit, until the honey is incorporated.

Wait for few minutes, until the porridge is no longer hot and then add the desired fruits.
One of the main advantages of the fruit porridge is that it takes approximately 15 minutes to make. It can be served as breakfast or dinner but also works great if you're looking for a healthy, yet sweet snack. Bonus: it's not expensive at all to make so you can eat well and save money too.
If you're not sure what type of rolled oats, milk, or fruits should you choose, check out AirAsia Fresh for some ingredient ideas. The best part is that you can order them online with free shipping.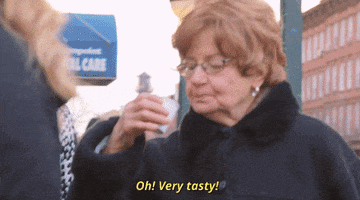 What's Your Reaction?