Step By Step Guide On How To Get The Most Out From GETBATS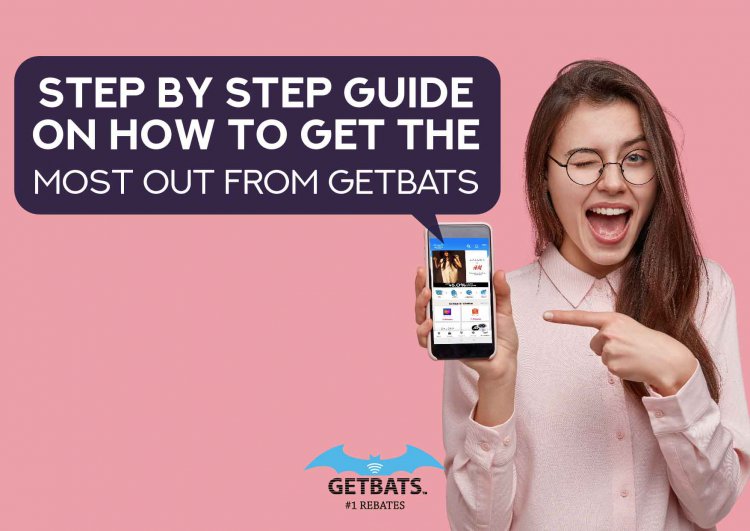 How To Earn More when you Spend More!
Remember when there was once upon a time, whereby we are only able to purchase goods from physical stores. Our parents have to pay extra just to ship odd size items from the very exact store we travel to! Thanks to evolution of internet, linking all stores from all over the world to every single consumer, there comes the very birth of E-commerce! No one can deny the convenience e-commerce and online shopping has brought to us anytime and anywhere! From fashion apparels to the latest tech gadgets, all you need is just a device and internet.
If you are one of the most frequent online shoppers, then you must not miss out what GETBATS is able to offer! Rebates for items you purchased through their partner merchants, that's a direct discount for you without paying any membership fee at all!
Easy, Convenient, Fuss-free, Rebates
First time hearing about GETBATS? GETBATS is a well-known rebates platform that allows users to purchase items from their partner merchants and gain instant rebates to their e-wallet! Sounds too good to be true? Not at all, let me guide you through down step by step on how a consumer can gain the most rebates from GETBATS.
If you have not registered as a GETBATS member, here are the steps to sign up for one:
Click here to get to the SignUp Page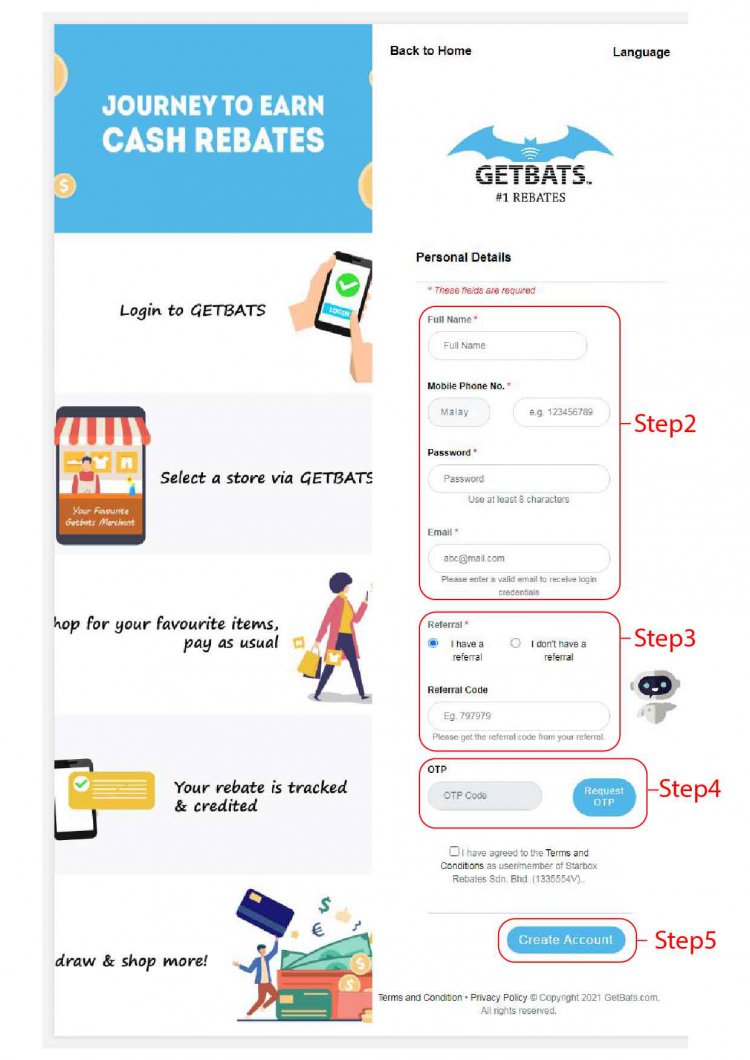 Step 2: Register via your Mobile Phone Number and Email

Step 3: If you have a referral from a friend, remember to key in his/her referral link!
Step 4: Press "Request OTP" button and key in the OTP obtained from your SMS to validate your mobile phone number

Step 5: After agreeing the T&C, Create Account!
Setup Wallet Settings to get the Ka-Ching!
Click on the 3 bars on the top right corner and select Wallet Settings.

Select the e-wallet of your choice to allow the transfer of the cash rebates from GETBATS. Currently the only e-wallet available is Boost, but GETBATS are already in the midst of approving the e-wallet from Touch'NGo as well as Grab.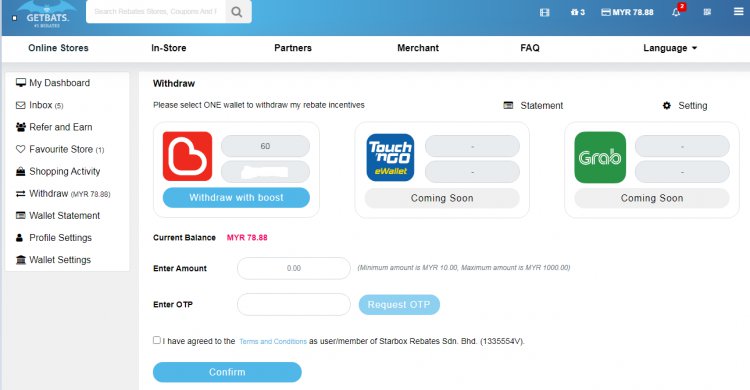 After keying in your number that is tied to your selected e-wallet, click Request OTP and enter the received OTP code for confirmation. Click Process and wait for the Completion notification!
Oh ya, don't forget to complete your profile details too:
Update your profile here
4 Easy Ways on How to Earn your Cash Rebates!

1. Select a store on www.GETBATS.com!
Now we are at the main page, we are able to access and search the affiliated merchants that we are interested in. We can either search for the shop directly or we can press the Online Stores or the In-Store (Physical shops) tabs!

At the Online Stores page, you would be able to see the partnering online merchants. GETBATS has listed down the Latest Rebates stores they have added, the Top Rebates stores and the Popular Rebates stores!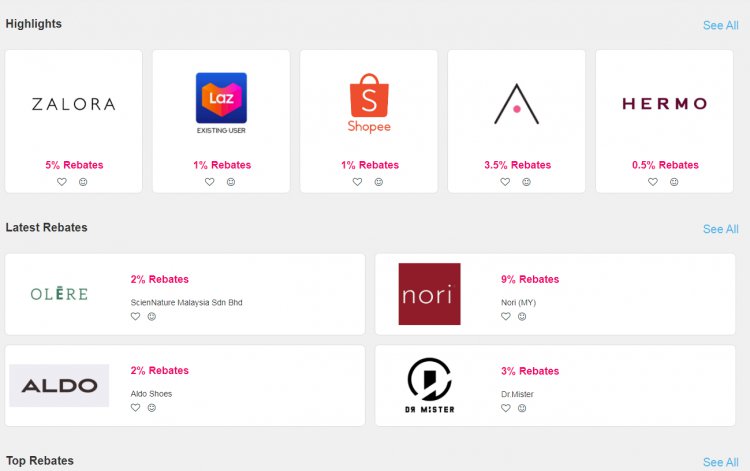 You can even press the See All button to view the all the online stores available, and also adjust the required filters to search your interested stores easily at the top of the page.

2. 1 extra Step before you shop for your favourite item and pay as usual!
For my current case, I would be using Shopee as an example. After clicking the Shopee Shop in the GETBATS website, you should be looking at a webpage like this: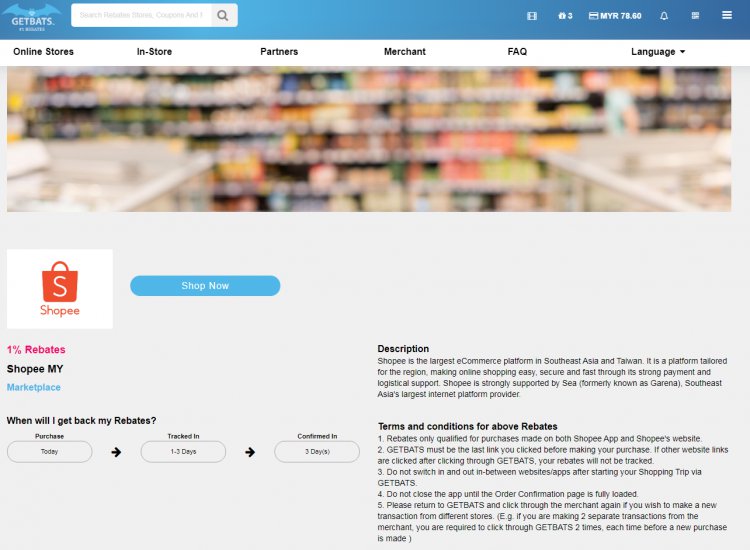 The rebates amount will be shown together with the T&Cs as well.
Press the Shop Now button and it will lead you directly to the store's website.
Tadaaa and we are finally done with the GETBATS website!
Feel free do your shopping by adding your favorite items to the cart and make your payment as how you would usually do.
*Do NOT press any other external link after clicking the online-store button link from GETBATS*
3. Track your rebates!
To ensure that you are on the right track of getting your rebates, after your payment, you can proceed to Shopping Activity page to track your purchases.
In the Shopping Activity page, the information of the date of purchase and merchants will be listed down as well as the amount spent and the rebates obtained.

Moreover, there would be 3 types of statuses available:
Approved: Your order details have been successfully tracked! Your Rebates are underdoing validation from the merchant store.
Confirmed: Your Rebates have been validated and added to your Withdrawable balance.
Cancelled: Your Rebates have been disqualified by the merchant stores. =( Rebates given will be called back or cancelled.
Make sure your purchase being tracked within 1-2 days, if not call feel free to call the customer support for further assistance.
For more information, you can refer to their FAQ page regarding Track My Rebates
Special addition!
More good news! For every purchase GetBats tracked, users are able to get a chance to spin the Touch-to-Surprise to obtain extra rebates and promotions!
When you got notified that your purchase has been tracked, proceed to Shopping Activity.
Click on the Touch-to Surprise Icon on the Ongoing Campaign column.
* Photo on the shopping activity page with the icon present
Press on Spin Now and get yourself an extra surprise!
* Photo of Spin Now
**Take note that the Touch-to-Surprise availability would be expired in 7 days starting from the day the purchase was tracked. My personal advise is to spin directly after every purchase so we don't miss out any surprises from GetBats!
4. Withdrawal to your E-Wallet!
When your purchase activity status is being updated as CONFIRMED, you can now proceed to the Withdraw page to withdraw the cash rebate!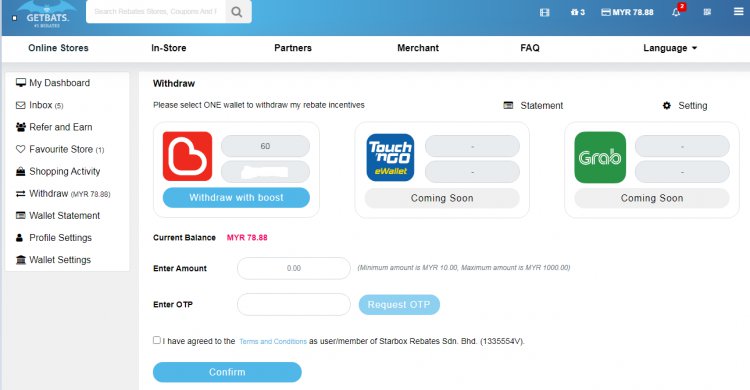 The minimum amount to withdraw is RM10.00 and the maximum is RM1000.00.
Steps to withdraw your cash rebates:
Click on the Withdraw button at the bottom of your selected E-wallet

Enter the amount you wanted to withdraw

Request the OTP and enter the OTP number

Agreed on the T&Cs

Press Confirm!
That's all! Now you just have to check on your E-wallet, the cash rebates should be in any minute now!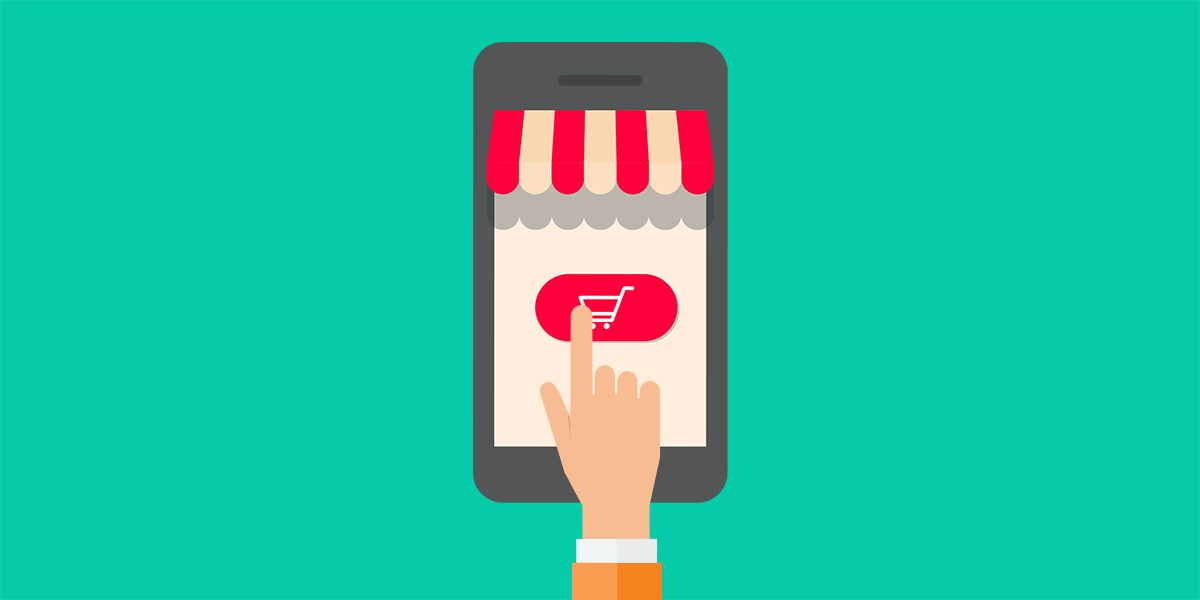 Shop smart save more with GETBATS
At GETBATS, a range of promotions and good deals are being updated constantly for you! Furthermore, additional rebates and cashbacks are available for you as well when you shop with us! Download our app on the app store and sign up with us to enjoy all these exclusive deals now!
What's Your Reaction?