Formula Healthcare, a healthcare Guardian for Everyone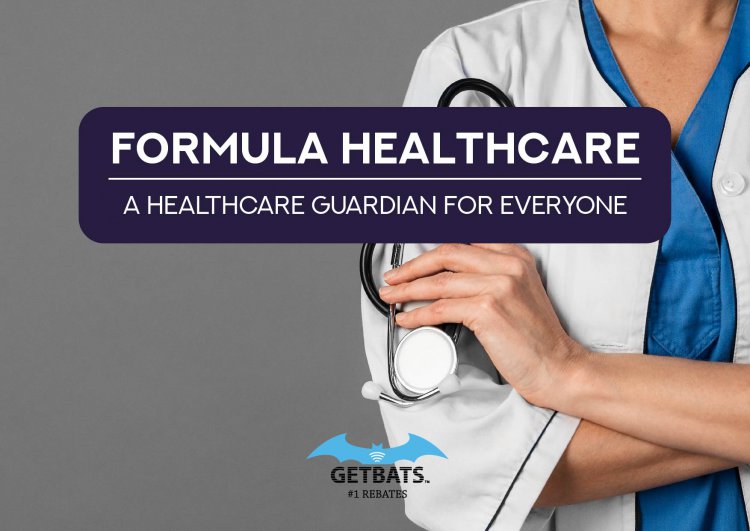 Good health refers to good health of mind and body. You are in good condition if you feel physically fit, and feeling good about yourselves. This mean that you can go and achieve more of the things you want in your life. It is very important for all of us to stay and have good health. In order to stay healthy physically and mentally, we must learn to take care of ourselves. There are a lot of healthcare specialist out there can offer us help so that we take care ourselves correctly. Sometimes it's difficult to find the motivation, the time and the energy to make a few changes in our lives. We're all human! However, a bit of effort can pay off in many ways.
One of the specialists in this industry that can provide you solution for your better life is Formula Healthcare Sdn Bhd. Formula Healthcare is just 2 years old in this industry. However, they have a big mission they want to practice and achieve in our beloved country. Formula Healthcare Sdn Bhd or also known as Formula 2U is a healthcare company that aims to become a healthcare guardian for everyone. From the back office to the doctor's office, Formula 2U offers more effective, efficient and affordable healthcare solutions. Formula 2U aim to educate and justify the correct nutrition needs for all. Aside offline facilities we shall also leverage on the strength of e-commerce to promote healthy lifestyle. At Formula2U, they have a great team who strives to make a difference in people's lives with correct nutrition knowledge. Their ambition is to be a credible and trustworthy leader within the healthcare industry and uncover the healthcare needs and provide suitable nutritional advisory Formula 2U have their own slogan that they hold since they established. Their slogan is:

"Your health means the world to us, We provide the best service for the best customers!"
This shows that Formula2U is really serious in taking care of us Malaysian. As mentioned earlier, Formula 2U aim to educate and justify the correct nutrition needs for all. In 1 st June 2020, reported in The Star, Nutrition in Malaysia Is Bad. Malaysian Journal of Nutrition used to ask about Nutrition of Malaysians: Where are we heading. There are changes in dietary pattern and lifestyle of Malaysian which result in leading to various kind of diseases such as obesity, hypertension, heart disease and cancers. Malaysian todays have reached the prevalence of overweight and obesity and has passed the 50% mark. This mean that every 2 adult Malaysian, 1 adult is either overweight or obese. The prevalence of adults with diabetes is 18.3% and 38.1% have high blood cholesterol.
According to National Health Morbidity Survey (NHMS), besides over nutrition related
problem, Malaysian also suffer from undernutrition problems. Stunting among children was reported to have increased to 21.8% and almost 30% of women at reproductive age are anaemic. The population is still burdened with hidden hunger in this land of plenty. These problems that Malaysian faced has led to the establishment of Formula Healthcare Sdn Bhd. A group of passionate various healthcare specialist together in 2019 has start Formula Healthcare Sdn Bhd in order to help Malaysian that proved are very bad in nutrition. All the members and staff are enthusiastic about holistic health. At Formula 2U, they have services that can help Malaysian to be healthier. They over
consultation on your health problem. With their specialty, they will provide you specific recommendation that confirm suit your health body and mind. They are also very good in respond to their client queries. Formula 2U staff all knowledgeable in their area. You don't have to worry as when you meet them for consultation, they will consult and treat you focus only on your specific problem. They have a wide variety of programs that are proven to be effective in helping you be smarter about the nutrition your body needs. These programs will also help you achieve your health goals. As the conclusion, Formula 2U or Formula Healthcare Sdn Bhd is a good place where you can
bring yourself back to the right path in having healthy lifestyle. Act now before too late. Your life is so precious so take care of your health. For more information about Formula Healthcare, visit Formula2U at our website: https://www.formula2u.com/ Download GETBATS App from Play Store or App Store to earn unlimited rebates + win an iPhone 12 from any of your purchase today!
What's Your Reaction?