I Max Synergy Sdn Bhd, The Growing Aluminium Wholesaler And Trader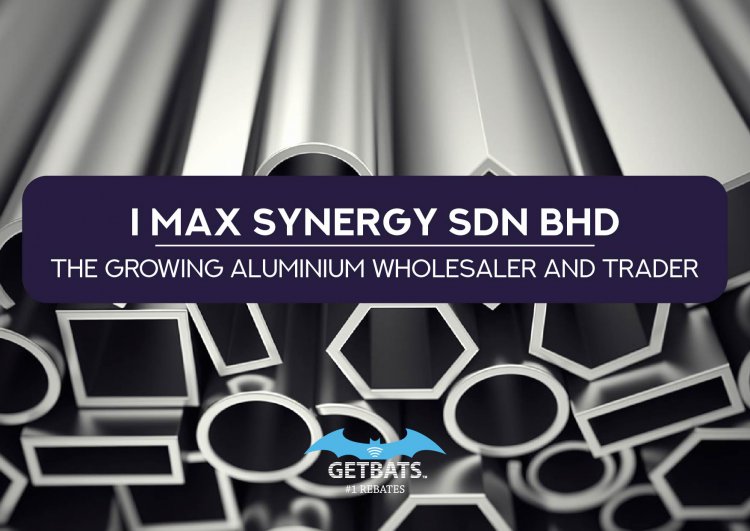 Demand for aluminium in Malaysia has been increase year by year. According to the World Bureau of Metal Statistics, the aluminium consumption in Malaysia reached approximately 0.85 million metric tons in 2020. This value of consumption actually increased since 2010. In 2010 the consumption of aluminium amounted approximately 0.33 million centric tons. Seeing this increase in demand and trending, I Max Synergy Sdn Bhd emerged to be part of the aluminium industry. I Max Synergy Sdn Bhd was established in October 2017 and now is a professional wholesale aluminium trader and producer company. Their headquarters are located in Negeri Sembilan, Malaysia.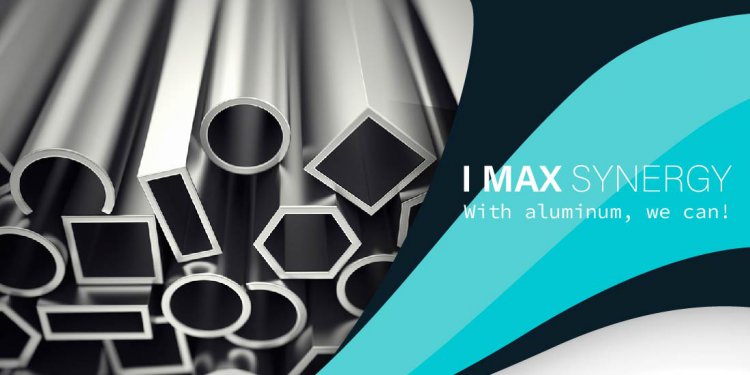 Just about 4 years in this industry, I Max Synergy Sdn Bhd is a growing company that have vision to be one of the largest aluminium extrusion manufacturers. They are specialising in delivering high quality and world class aluminium products catering for different kind of
industries and needs. In I max Synergy Sdn Bhd, they seriously care of standards of consistent advancement, firm quality control, fast services and eco-supportability. This has led them to in the right path to be one of the field's top specialists in the manufacturing and trading of aluminium extrusions and products.
I Max Synergy has a high vision in the future. They aim to be one of the top aluminium trader and producer not only in Malaysia, but also global. They want to be preferred global partner in this industry. In order to make sure this goal achievable, I Max Synergy Sdn Bhd top
management have arrange few missions and apply them in whole level in the company. First of all, they focus on Customer. They aim to really understand customer needs. Happy customer will bring happy result for the company. Consistent is they key they hold since they start. They are making sure their products manufactured will be of consistent quality. Ontime and Right. 2 words that they really take care of. Delaying in delivery customers order and wrong order will bring to unhappy and unsatisfied customer. I Max Synergy management
always make sure these issues must be avoiding. In the aspect if Operational, I max Synergy always trying to make sure they are best in term of quality, delivery and cost. Innovation are always happened in this company. They always make sure their production team is at the best so that they will be produced best quality product. Whenever there is space for upgrading, they will upgrade so that they can serve
the best for the customers.
Besides, I Max Synergy management often emphasize the importance of teamwork concept in the company. Everything is together. Win together and fall together. The bonding the management trying to build in the company between all level has help this company to be at another level. Differences are valued but everyone must work towards the same objective. They believe, by teamwork, they can achieve their vision in a blink of time. Next, other than within the company, they also focus on stakeholders' interest. Profitable growth company's operation lead to profitable growth for their stakeholders. Management always take care of stakeholders' interest because without them, it might hard for I Max Synergy to growth and upgrading. They make sure they manage the assets and resources effectively. Safe work environment, employment opportunities, staff future growth and development, and care of the environment are part of important aspect the management always take care of. If you want to go fast you can go alone. But if you want to grow big, you must go together. This is the key to the growth of I Max Synergy Sdn Bhd in this aluminium extrusion and trading industry. I Max Synergy has go into various industry. Some of them are architecture & building construction, electrical, automotive, furniture, bazaar profile, automation, solar and many more. Being able to go as many industries in the market, I Max synergy believe this is the way for them to be one of the tops in Malaysia. As the conclusion, I Max Synergy Sdn Bhd always strive to be better day by day. They really take care of their customers because they believe the importance of customers in their growth. If you are business out there that are looking for aluminium wholesaler and trader which also produce aluminium products at high quality, I Max Synergy Sdn Bhd must be one of the lists you must consider. High Quality and Punctual. 2 words that they hold in their operation will make you not worry about their products.
What's Your Reaction?