The Trend of Both Couples Working Today Led to The Existence of Senyum Sejahtera Sbn Bhd.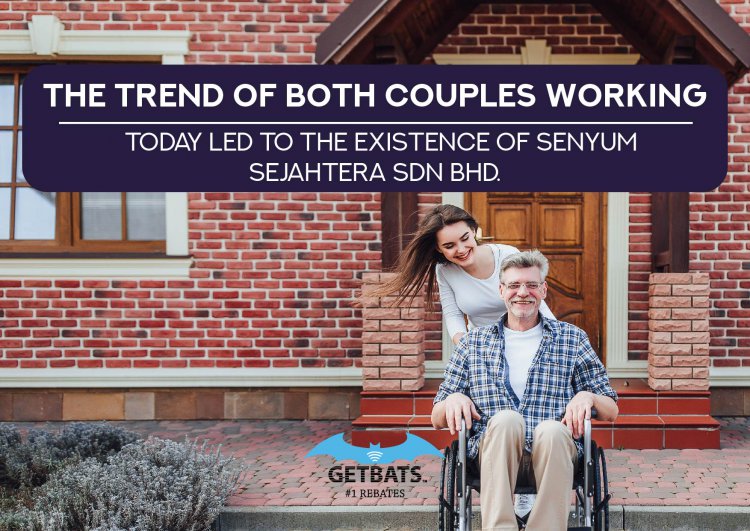 Nursing home services has proven to be one of the high demand services needed in today's world especially in a developing country like Malaysia. This is because, most Malaysian couples now are in working-class community. While they are busy with their work life, they
need someone to take care of their loved ones. It is not an easy thing to do in everything at the same time in your life. Nursing home will help you sort out and organise your life. While you are focus on your daily work life, nursing home act as the party to take care of the task on taking care your elderly. Nursing home normally provide facility and 24 hours care. You don't have to worry as everything will be taking care of.
Looking for this increase in demand for this services, SENYUM SEJAHTERA SDN BHD take this opportunity and come in the industry. SENYUM SEJAHTERA SDN BHD is a registered entity in Malaysia with registration number of 1197963W. SENYUM SEJANTERA SDN BHD is a nursing home located in Kuala Lumpur and has start its operation since August 2016. Has been 5 years in the industry and providing nursing home service, SENYUM SEJAHTERA SDN BHD is one of the top nursing homes in Kuala Lumpur. There are 6 qualities criteria that need to be focus when you are looking for nursing home for your loved ones. The criteria are surrounding, nurses, food, activities, friendliness and price. As the nursing home mainly focus on elderly, it is important to have a peaceful and calm surrounding. SENYUM SEJAHTERA provide surrounding that calm and peaceful with the place surround by nature. As it is surround by nature, there is no loud noises. This is very importance as elderly most of time prefer to relax. The way of treatment from the nurses and caregivers is the key in making these elderlies feel comfortable and happy to be at the nursing home. At SENYUM SEJAHTERA, all nurses and caregivers are well trained. They have been taught to treat the elderlies like their own parents instead of just client or patients. Because they believe that if treat like parents, they will take care of the elderlies more feel to heart. As they are well trained, the provide food that tasty
and healthy for the elderlies. In-depth study for each elderly is taken care of so that their nutrition is well taken care of as some of them have their own food taboos. At SENYUM SEJAHTERA, they have set enjoyable activities for the elderlies suitable for their conditions. Nurses and caregivers accompany together these elderlies doing activities that can help in keeping their spirit high. This can help in making them feel healthier. Staff at SENYUM SEJAHTERA are friendly. They treat everyone fairly and with respect and kindness.
Unfriendly staff will make people not comfortable to send their loved ones to the nursing home. The prices charged at SENYUM SEJAHTERA are very reasonable, in line with the facilities, services and hospitality provided. SENYUM SEJAHTERA have a vision to be one of the top names in nursing home industry in Malaysia. They want to grow be the best in providing elderly care marketplace. In order to make sure this vision achieved, SENYUM SEJAHTERA actively provide care and support for everyone especially the elderlies. They aim to create an environment that will make their patients feels like home and always happy even though their children are busy with work life. As the conclusion, SENYUM SEJAHTERA SDN BHD is on the right path to achieve their dream. By providing solutions for young couples who are busy with working lives, who are worried about the care of their parents or grandparents, SENYUM SEJAHTERA SDN BHD is already on the right track. Never once in a while think that sending a parent to a nursing home is a bad thing. In fact, it has its own benefits. Life now that requires both of them to work, elderly parents can fill their free time with making friends and doing activities while being taken care of by professional and well-trained nurses and caregivers.
What's Your Reaction?