5 Sports Retail Stores In Malaysia With Rebates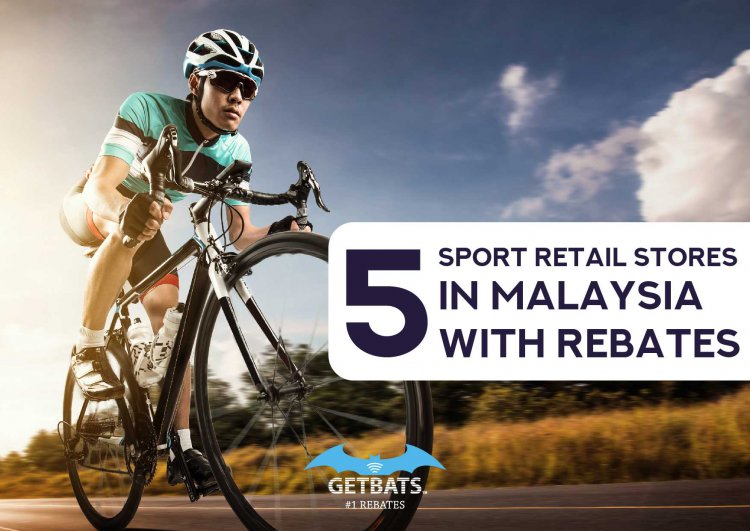 When it comes to choosing which clothes to work out in, do you prioritise fashion or comfort? Why not both? Recently, with professional athletes endorsing and using top brands, almost everywhere you look someone is wearing a form of sportswear. It has become 'trendy' to wear sports brands as a fashion statement.
However with the current demand, it can quite expensive to purchase sports-wear without a proper research. So the next question would be where and how?

Today we have listed 5 online sports-retail stores that would allow you to browse a variety of brands and designs as well as rebate deals exclusively only through GETBATS!

1.PTT Outdoor
PTT OUTDOOR provides outdoor equipment for adventurous, passionate, energetic, outgoing and fun-loving people. PTT Outdoor provides affordable yet premium quality sports equipment that ranges from leggings to smart watch trackers, and even sports audio devices. Any outdoor sports equipment or accessories that you can think of is there! You can easily browse and purchase everything you need in just one location with ease.
Free shipping within Malaysia minimum purchase price: RM80
Get additional cash rebates on PTT OUTDOOR with GETBATS
2.Zalora
Zalora is Asia's leading online fashion destination. They are the largest and fastest growing fashion focused e-commerce site in Southeast Asia. Offering an extensive collection of over 500 top international and local brands and designers, customers can shop from thousands of products across men's and women's fashion/sports apparel, shoes, accessories, and beauty categories online.
The best of Zalora, they offer a thirty-day free returns policy (if you are not satisfied with your purchase, you may return the products to Zalora within thirty (30) days of receipt), however do remember that the products tags shall not be tampered with, and the product shall be in original packaging (if applicable).
Free shipping within Malaysia minimum purchase price: RM99
Get additional cash rebates on ZALORA with GETBATS
3.Al-ikhsan Sports
Al-Ikhsan Sports Sdn Bhd is Malaysia's No. 1 sports retailer which is primarily involved in the retail of sports footwear, apparel and equipment. The company has grown from a singular sports convenience concept to a multi-category, multi-concept sporting goods giant with a clearly segmented strategy to address consumers and sports lover across different income groups, offering your favourite Nike to Adidas and many other global sports brands at affordable price.
Free shipping within Malaysia minimum purchase price: RM150 (Peninsula Malaysia), RM450 (East Malaysia)
Get additional cash rebates on AL-IKHSAN SPORTS with GETBATS
4.JD Sports (MY)
JD Sports has long been established as the leading UK specialist retailer of fashionable branded, sports and casual wear. The 'Undisputed King of Trainers', is the favourite paradise for sneaker lovers and fashionable sports wears. The renowned footwear store regularly launch products featuring the latest innovations and aligning with the most in-demand global releases. With over 500 stores globally, JD Sports provide the widest range from Nike, Adidas Originals, and more, and offer customers the best global exclusives.
Free shipping within Malaysia minimum purchase price: RM400 (Some items are on free delivery options without minimum spending! Check their website for more details)
Get additional cash rebates on JD SPORTS with GETBATS

5.Decathlon
Also known the IKEA version for sporting goods. Decathlon designed and manufactured their own products. Currently the have 40 Decathlon Brands, each dedicated to a specific sport. Furthermore, the price is super wallet friendly, women leggings selling starting from RM19! The best of it? Free shipping with no minimum spend! If you happened to be at their experience store, the store is so huge that you can cycle around to test their bicycles or even shoot some hoops (but try not to shoot at someone).
Free shipping within Malaysia minimum purchase price: No Minimum Spend
Get additional cash rebates on DECATHLON with GETBATS
Shop smart save more with GETBATS
At GETBATS, a range of promotions and good deals are being updated constantly for you! Furthermore, additional rebates and surprises are available for you as well when you shop with us!
Download our app on the playstore and sign up with us to enjoy all these exclusive deals now!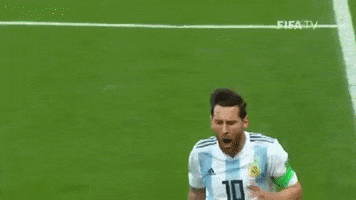 What's Your Reaction?