Mineproperty Your the real Estate Transcation Platform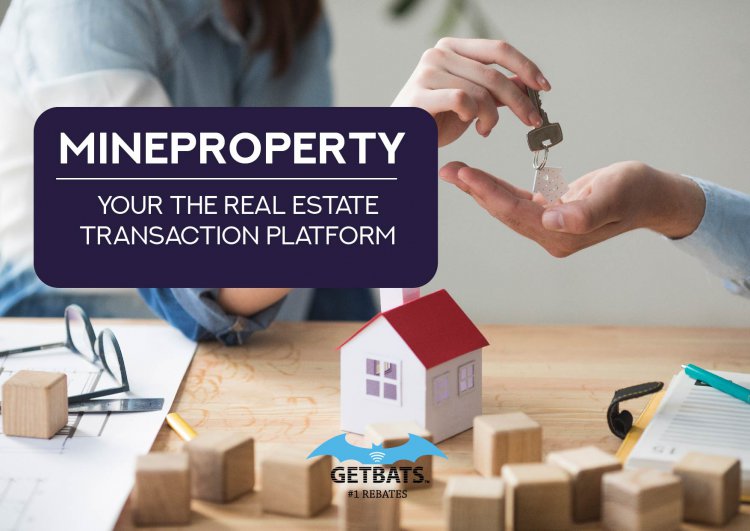 Property is one of the hottest assets nowadays. Some people looking to add their property collection and some looking for chance to sell to generate their cashflow. During this Covid-19 pandemic era, property become one of the sources of income to those having problem. While for the one who has a lot of cash reserve, this is the best time for them to purchase new asset as a lot of help in term of subsidies and other being given to encourage more people to purchase. However, with restriction to meet up and others SOP that need to follow, it's hard for sellers to meet up buyers face to face and at the same time doing visit to the property that they want to purchase.

In this technology and digital era, a company that just a year older have emerged as the savior and solver to this problem face by buyers and sellers. Introducing MINEPROPERTY. Who is MINEPROPERTY?
MINEPROPERTY was founded in September 2020. Just a year ago during Malaysia still undergo Movement Control Order (MCO). Looking at the opportunity of restriction to do visit and meet up, a group of property specialist coming up with the idea of MINEPROPERTY Sdn Bhd. MINEPROPERTY Sdn Bhd is a registered Malaysia company under the Registration Number 1370994-W. The company located his head office at Menara Bangkok Bank, Kuala Lumpur. Back to the problems faced by buyers and sellers, MINEPROPERTY act as a platform that facilitate real estate transactions. With their innovative platform called BAOZAIKU, buyers and sellers can save a lot of time and cost. BAOZAIKU allow both parties to do transaction through digital technology. This will help in reducing cost as well as speed up the property transaction. Both buyers and sellers gain benefit through this digital technology platform thus contribute to achievement of national digital economy goals. Property in today's world already become one of the way people can invest. Purchasing of right property like house will lead to earning high Return on Investment. It also indirectly will enhance the wealth, happiness and well-being of the family. Have
you ever heard about Our Home Our Paradise? This slogan show that it is important to have a right house because there where happiness is. Wrong house purchase will lead to a lot of consequences such as financial hardship, desolation, strife, broken families and the worse is, depreciation of value of the house. House where should be an investment and an asset, could turn into liabilities if you purchase wrong house.
You don't have to worry anymore. Because MINEPROPERTY Sdn Bhd will help you to avoid the bad decision. MINEPROPERTY Sdn Bhd are not only cover on house. As long as the things called property, MINEPROPERTY Sdn Bhd will take care of it. Just name it, new launches house, apartment, condominium, property news, latest real estate and others, MINEPROPERTY cover it. Either for you to buy, rent or sell, MINEPROPERTY will make sure you'll not miss it. Every information about property including the
greatest deal, you'll find it on BAOZAIKU by MINEPROPERTY Sdn Bhd. MINEPROPERTY always stick to their main mission and commitment. They aim to make sure the needs of both parties being addressed through the use of advanced digital technologies, creative marketing strategies and competent house verification procedures. As mentioned before, it is important for buyers to have good house. This also apply to sellers where it is also important for MINEPROPERTY to help sellers to sell their property quick and at good price. For rental market, MINEPROPERTY want to do their best to help landlords to rent their house at a good price as well as helping
tenants in getting good price to rent property. MINEPROPERTY want to be the first digital platform to only showcase properties that have been inspected, verified, certified and rated, the features and drawbacks of each property will be displayed, allowing buyers to select the desired properties according to their affordability, time saving and cost-effective. As conclusion, MINEPROPERTY are building up a fantastic platform as they help all parties from buyers to sellers as well as from landlord to tenants. No more site visit, no more driving far and paying toll just to inspect property. Everything has been done by MINEPROPERTY Sdn Bhd. Are you looking for property? Contact MINEPROPERTY now. They solve all your problems on property. Visit Mineproperty @ https://www.mineproperty.com.my/ for more information.
What's Your Reaction?