Types of Car Insurance In Malaysia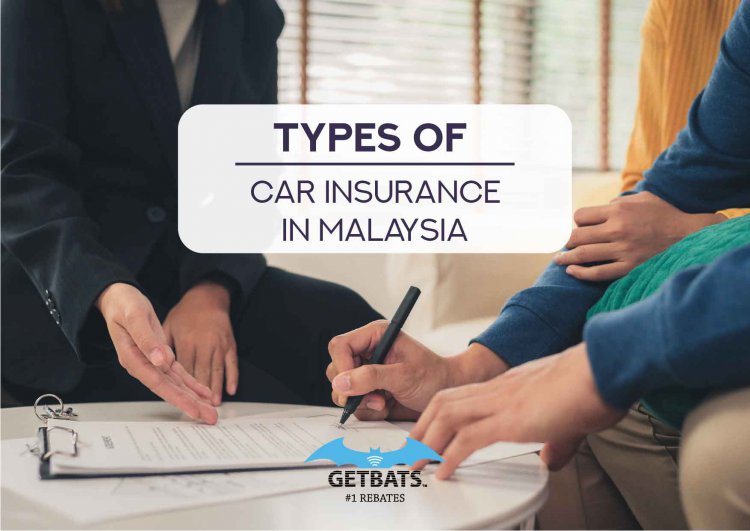 Comparison on a comprehensive (first party) coverage, third party n theft and a third party coverage for motor policy.
.
Protect your wheels against the unexpected!
Car insurance is designed to protect you from financial losses when accidents happen or in the event of theft. It helps to lift the financial burden and more importantly, it prevents you from being a victim of a dangerous driver. In Malaysia, a car owner must obtain a car insurance and roadtax to be legally on the road.
The number of road accidents in Malaysia has increased for the past ten years. And choosing the right protection for your wheels is crucial.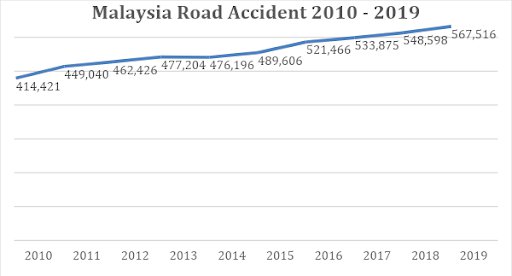 Source: Ministry Of Transport Malaysia
.
Choosing the right car insurance.
Getting the right car insurance to ensure the best protection for your assets!!
There are three types of car insurance in the Malaysian market:
Comprehensive Insurance (First Party)

Third-Party Fire & Theft

Third Party
Each type of insurance provides different coverage, with a more comprehensive coverage demanding higher premiums. Additional coverages such as damage to windscreen, natural convulsion, special perils coverage, liability coverages and others can be included with additional premium.
Comprehensive car insurance is known as the widest and diverse coverage compared to the others. This coverage will cover you for repair or replacement costs if your car is damaged, stolen or caught in a fire. Additional extensions such as windscreen damage, riot & malicious attack, special perils, LLOP and etc can be added to your policy depending on the type of extensions you require. Many insurers now offer Agreed Value for your vehicles. By insuring your vehicle with an Agreed Value, the sum of pay-out will be based on your policy as the agreed value in the event of a total loss.
Third party, fire and theft policy offers similar coverage as the third party policy which protects against third party liabilities, but with added coverage for damages from accidental fire and theft of your own vehicle. It is relatively higher in premium than the third party policy but more affordable as compared to the comprehensive coverage.
Third party car insurance is the most basic car insurance policy which has a minimum level of coverage. Purchasing a third party car insurance coverage will protect you against the liabilities from the third party. This policy allows the third party to claim for their damages, losses or injuries due to the accident which was caused by you. However, you are not able to claim for the damage to your own vehicle, property or any injury that you have suffered from the road accident.
The below chart is an overview of the coverages for the three different types of car insurance in Malaysia.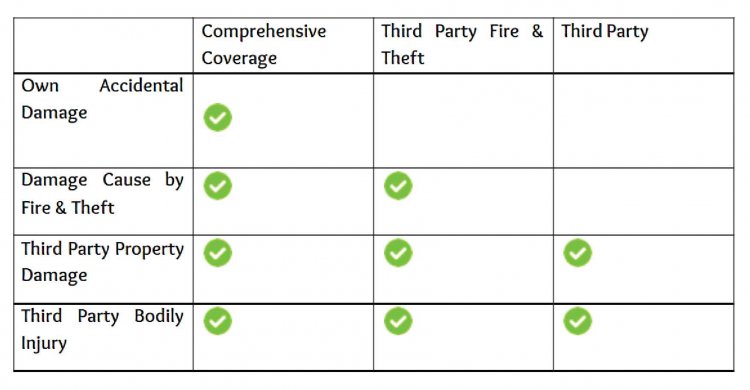 What is NCD?
NCD means No Claims Discount, which refers to the discounted percentage that you entitled for your insurance premium.
No-Claim Discount (NCD) Rate for Private Cars In Malaysia

Significant savings on your insurance premium if you have not made any claims according to the respective period. By driving cautiously each year without making claims against your car insurance policy, would help to not only reduce the accident rates on the road but also get rewarded with premium discounts for your car insurance.
.
.
Roadtax Renewal is Exempted During MCO
The Ministry of Transport has extended the exemption for private vehicle owners to renew their driving licenses (LM) and road tax (LKM) from 1 April to 31 May 2021. Individuals whose driving licence or road tax has expired between 1 April and 31 May must renew them within 60 days from 1 June to 31 July. The transport ministry had provided the exemption for renewals earlier this year due to the enforcement of the MCO 2.0 in the country. However, drivers must possess a valid motor insurance and present the e-cover notes to traffic enforcement officers upon request. (Source: Malay Mail)
.
.
How Do I Get A Quote For My Upcoming Renewals?
More deals from our Online Store Merchants and Additional Rebates with GETBATS!!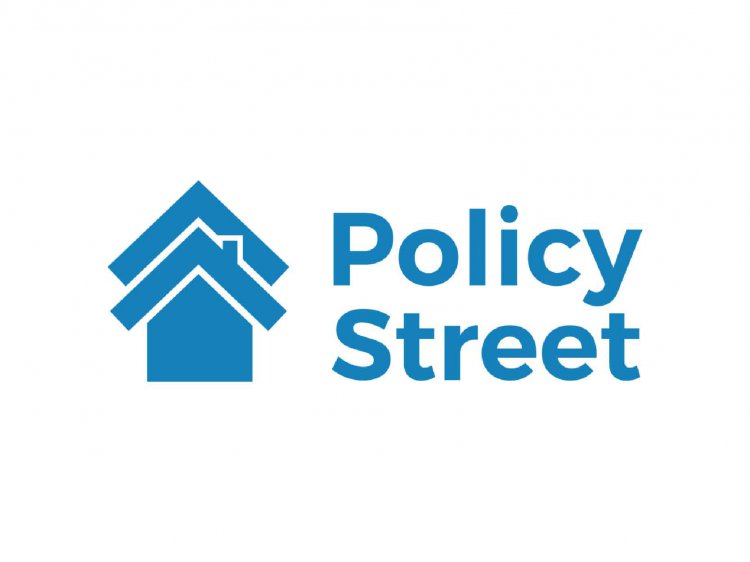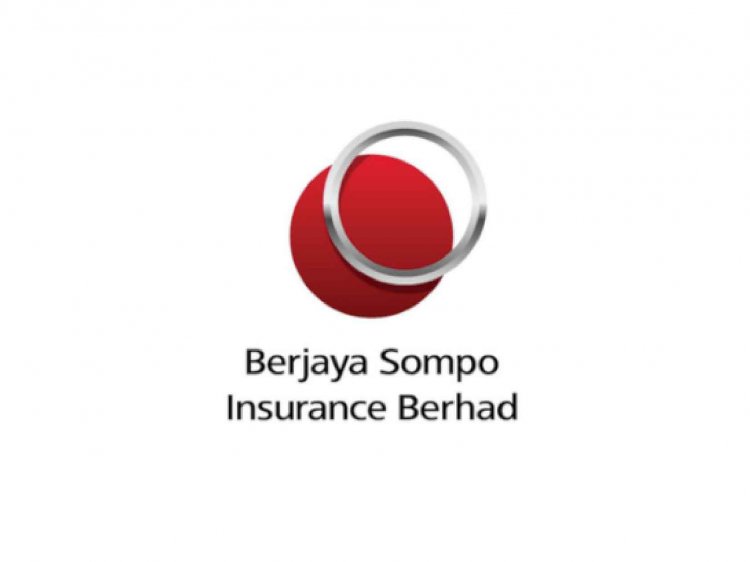 Check out PolicyStreet to compare car insurance quotes to find the best deals with just one click away. It saves you the trouble of comparing quotes from one site to another.
Our online merchant, Berjaya Sompo, is also offering 10% special premium savings on SOMPO MotorNow from 5 May 2021 to 4 August 2021. What are you waiting for? Get your car insurance now http://bit.ly/SOMPOmotorNow and earn more rebates with GETBATS!
Join now to get additional rebates with GETBATS on your next motor insurance renewals. Not a GETBATS member, sign up here.
What's Your Reaction?