The Activewear Essentials That Are A Closet Staple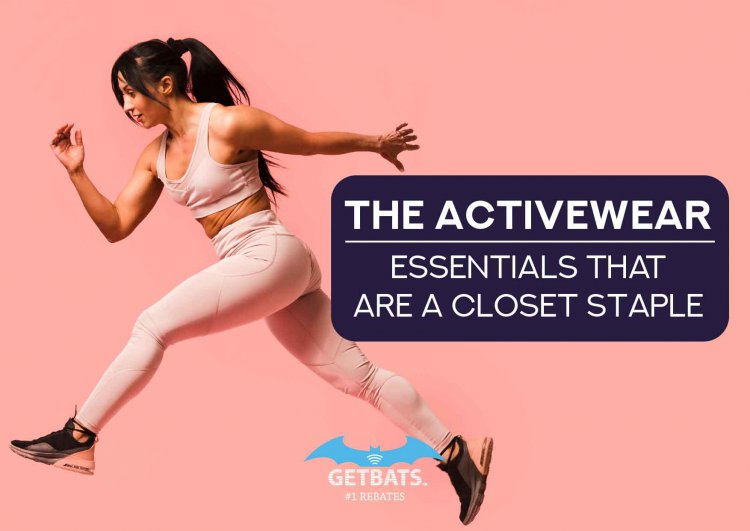 With working from home becoming the norm, more of us are experimenting with activewear. The fashion trend has gone beyond what we wear to the gym and become an essential look. A pair of yoga leggings and a crop top can take you from a Pilates class to coffee with your friends. All the fashion trends are pointing towards a more casual aesthetic, with the popularity of activewear showing no signs of slowing down. We're going to share the activewear essentials that will become a staple in your closet. You'll also find out how our cash rebate programme can help you save money while shopping for your activewear.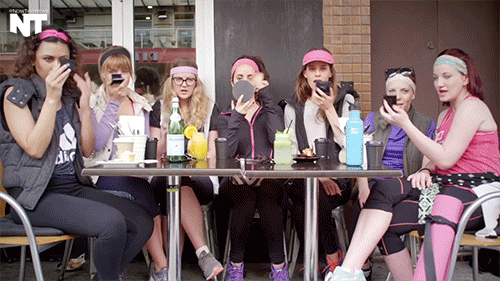 What is Activewear?
Activewear is everywhere you look. These pieces are designed for you to wear while exercising. Their versatile silhouette makes them comfortable enough to wear all day long. Activewear gives you both style and comfort. Its popularity means you can find pieces in a myriad of aesthetics and colour palettes. The trend offers something for everyone, whether or not you're a sporting enthusiast.
Most activewear pieces have a flexible fabric with extra stretch. The clothes are designed with exercise in mind, with moisture-absorbing materials. Activewear differs from other trends like athleisure and loungewear by having extra functionality and versatility. You can wear them almost anywhere, and it's quickly become the go-to trend for celebrities and influencers.
The Activewear Essentials You Need
Whether you have a capsule wardrobe or a maximalist closet, activewear is a must-have. Even if you don't work out, these clothes are stylish without compromising on comfort. They're the perfect alternative to loungewear with a more fitted silhouette. You can wear them as a working from home outfit or for study days at the library.
Where should you start with your activewear essentials? There are hundreds of brands and thousands of products for you to choose from. We're rounding up the five activewear must-haves that you need to start your collection.
Sweatshirts are ideal for layering over a sports bra or to bundle up against the cold.

A sports bra keeps you comfortable whether you're working from home or out on a jog.

Yoga leggings are a structured alternative to jogging bottoms and show off your curves.

Bicycle shorts are a 90s-inspired look having a resurgence thanks to them being a signature streetwear piece worn by Princess Diana.

A tank top is the perfect layering piece that you can wear all year round.
These five items are the foundation pieces you need for any activewear outfit. They work for every season as transitional pieces that you can layer or wear on their own. If you're planning to work out in your activewear, it might take some experimenting to find the perfect set. You want versatile pieces that you can wear whether you're lifting weights or jogging a 5K.
Our Top Activewear Picks
Finding the right activewear for you can take some trial and error. At GetBats, our cash rebate program lets you earn money when you shop through our website or mobile app. Activewear pieces often use sustainable materials that come with a higher price tag. Our cash rebate program makes it more affordable by giving you a percentage of your purchase back.
We're rounding up a few of our favourite activewear pieces that work for any body type.
Adidas
MustHaves Sweatshirt – a minimalistic logo sweater with a cotton blend fabric. It offers a regular fit that makes it ideal for wearing over sports bras and fitted vests. Get additional cash rebates on Zalora with GETBATS
Go to 2.0 Tank Top – a logo racerback training top with a shaped hem and round neckline. This black top is a staple for any activewear look. Get additional cash rebates on Zalora with GETBATS
Nike
Nike Pro 365 7/8 Hi Rise Tights – the perfect length for those on the shorter side. These leggings have a soft fabric with Dri-FIT technology for fast moisture-absorption. The 'Nike Pro' logo on the waistband is right on trend. Get additional cash rebates on Zalora with GETBATS
Air Swoosh Medium Support Bra – a must-have sports bra. This racerback bra uses stretchy ribbed fabric with Dri-FIT technology. You can even store your phone in the pad pocket. Get additional cash rebates on Zalora with GETBATS
Lorna Jane
Booty Phone Pocket Ankle Biter Tights – an everyday style high-rise legging with a phone slip pocket. These leggings have a four-way stretch and adjustable drawcord for added comfort. Get additional cash rebates on Zalora with GETBATS
Hi-Fold Lotus Bike Shorts – give your activewear a 90s feel with these breathable bike shorts. They're a must-have style for summer, and you can even wear them under your dresses. Get additional cash rebates on Zalora with GETBATS
Time-Out Sweat – a signature sweatshirt style with a cotton-blend jersey that is easy for layering. The classic crew silhouette is a closet staple that you can wear on your way to and from a gym class. Get additional cash rebates on Zalora with GETBATS
Activewear is a trend that's here to stay for years to come. With our GetBats rate program, you can fill your closet with activewear essentials without breaking the bank.
Get additional cash rebates on Zalora with GETBATS
What's Your Reaction?