Get Discounts At KFC & Pizza Hut!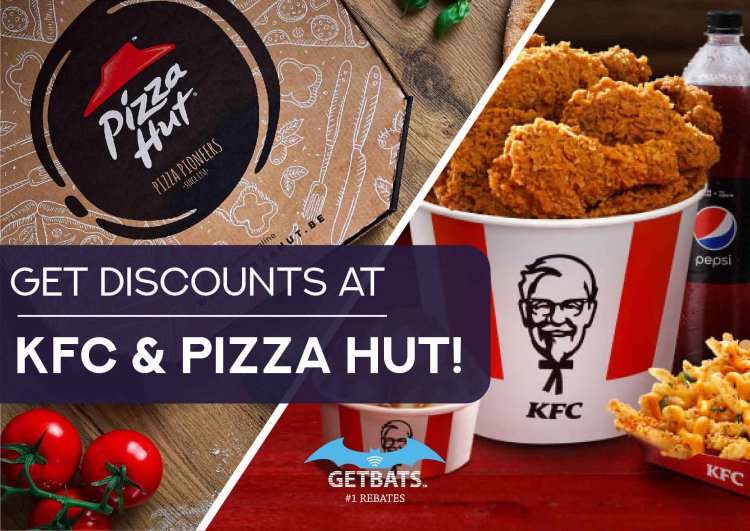 KA$H is now partnering with GETBATS by offering KA$HBack to their customers! KA$H is an easy, safe and secure payment solution that is globally accepted, and continues to strive to ensure the availability of digital payments throughout Malaysia and all over the world to meet the needs of various transactions. They have also launched their KA$H App to allow customers to make payment using KA$H Wallet & Card everywhere MasterCard is accepted. Supporting this commitment, KA$H is utilising GETBATS to empowers both brand and customer by adding more features to KA$H App, and make their payment solution more innovative, safe, simple, and secure.
In collaboration group of experts come together and share their expertise for the benefit of customers and the vision of companies, adding new ideas processes and tools to the table. This leads to more productive, efficient, and improved relationships with clients.
This comes as GETBATS is committed to deliver the best e-commerce deals that serve the needs of the region's brands and sellers. Meaning, every KA$H users are entitled for cash rebates when they shop via KA$H eStores!
.
.
About KA$H
KA$H is a prepaid payment solution that combines the best of Prepaid MasterCard® and mobile applications. KA$H is safe, convenient, and rewarding. KA$H is protected by a personal PIN number, it doesn't store a physical cash value, cash balance member information is stored in the KA$H® back-end system and can only be accessed by using PIN.
KA$H is claiming the simplest and easy sign-up, setting foot in a bank and no proof of income is required with constant access to your account anytime from anywhere in the world. There is a unique and valuable security setup that keeps user's money safe and protected with KA$H.
Secure data and network system of KA$H helps the organizations and individuals to move forward confidently, latest and innovative setup responds to multi-regional requirements such as multi-currency and white label branding capabilities.
.
.
Do you know that you can get additional discounts from KFC & Pizza Hut?
KA$H offers an additional 10% discount at ALL KFC and Pizza Hut outlets throughout Malaysia! Yes, it means that you can save 10% of your hard-earned money every time you purchased from KFC & Pizza Hut. Other than that, You can also receive up to 15x of rewards and discounts when you shop from KA$H participant merchants. Customers can enjoy KA$HBack with over 100 eStores via KA$H® App, included top e-commerce platforms such as Lazada, Shopee, Zalora, Youbeli, and many more!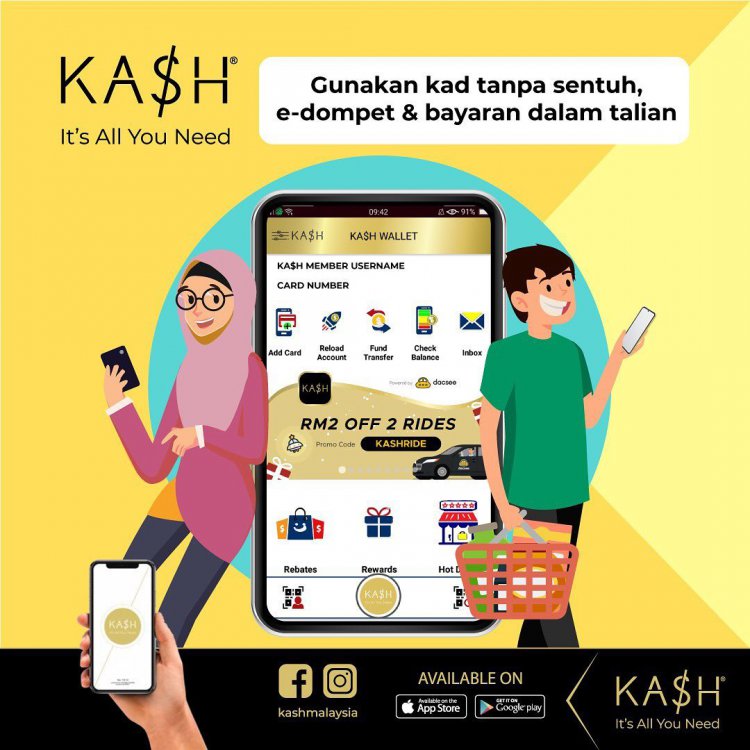 .
What can you do with KA$H?
✓ Safe & Secure
✓ Globally Accepted
✓ Nationwide Withdrawal
✓ Online Shopping
✓ Bill Payment
✓ Mobile Top Up
✓ Cashback Rewards
✓ Real Time Notifications
✓ Spending Tracker
There is a sufficient amount of storage limit up to RM 20,000 on KA$H Card and KA$H® App with reload facility. KA$H Card can be activated via the KA$H® App in just a couple of minutes. KA$H® App can be downloaded from Google Play Store or the iOS App Store.
.
.

KA$H & GETBATS
Businesses and companies all over the globe are starting to embrace the idea of rebates in their marketing strategies. The management positions these companies as a "tool" for business owners to enhance their business as well as visibility. The services offered by GETBATS together with KA$H are in nature complementary to each other. They created a platform that bridges merchants and consumers by offering the members diverse benefits, developing frequent spending behaviour among consumers and promote a secure and fair system that allows everyone to benefit from each other.
.
.
KA$H Deals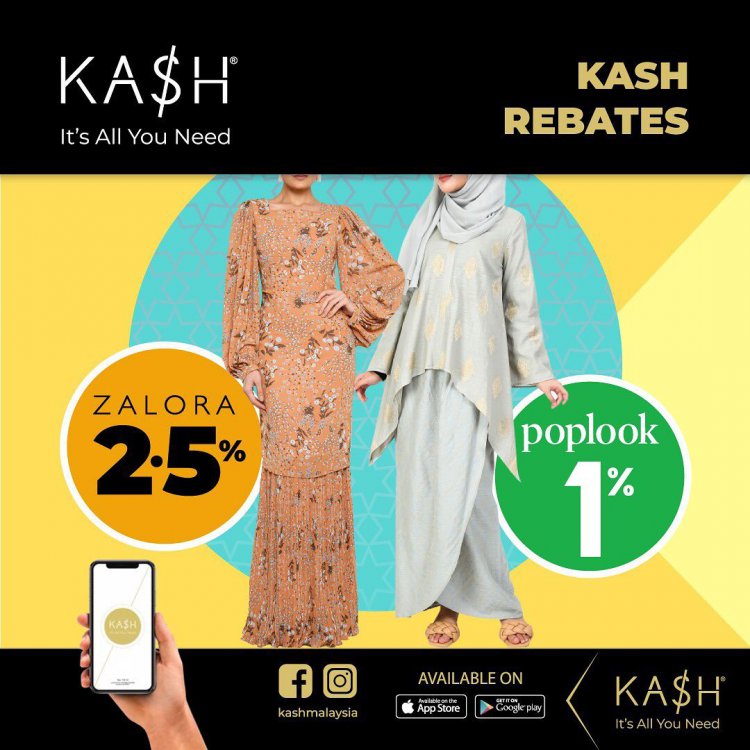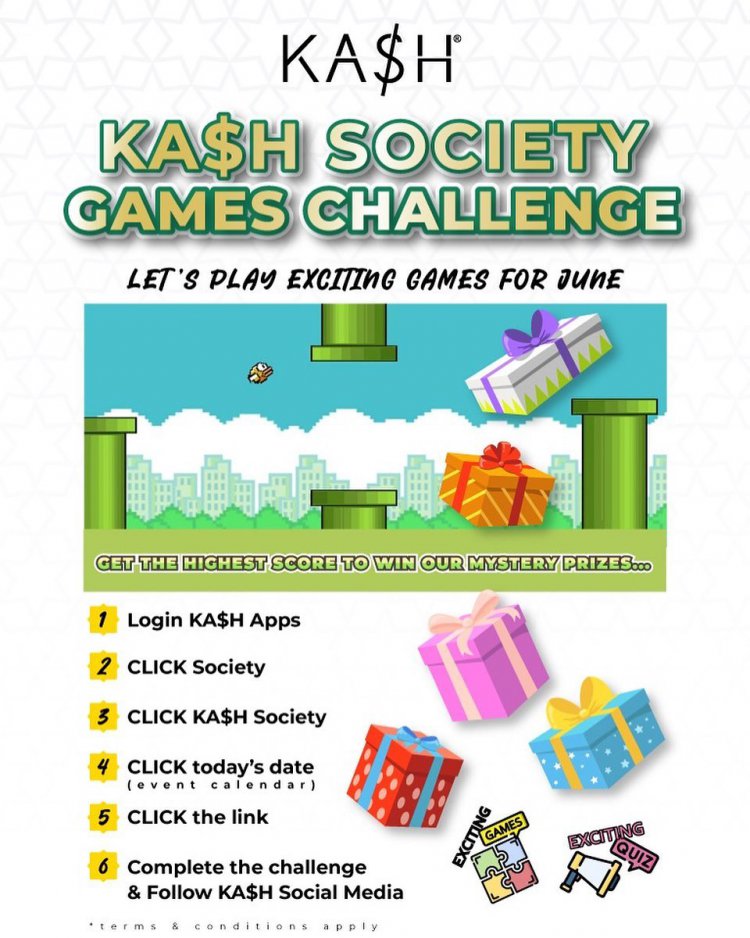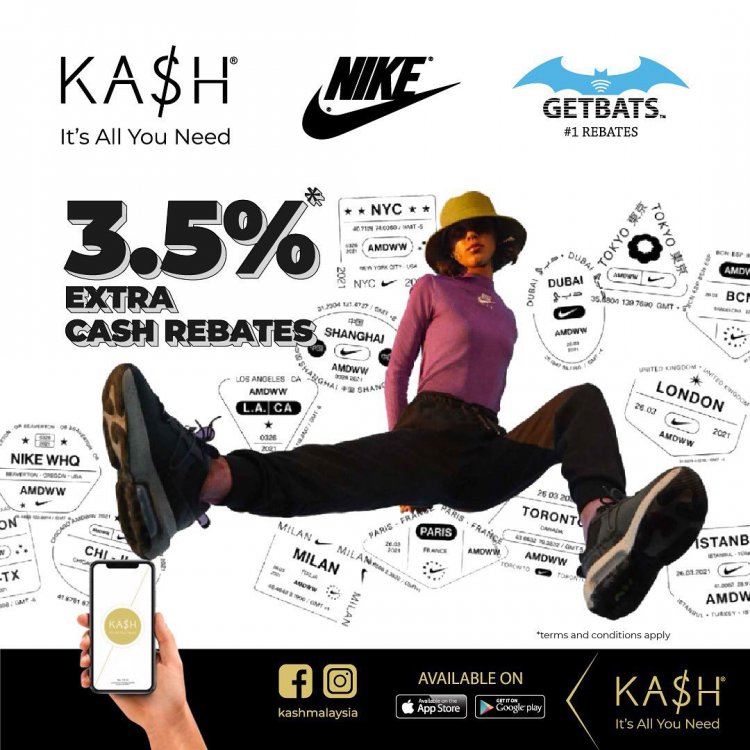 What's Your Reaction?