Breastfeeding Survivor Kits for New Mums!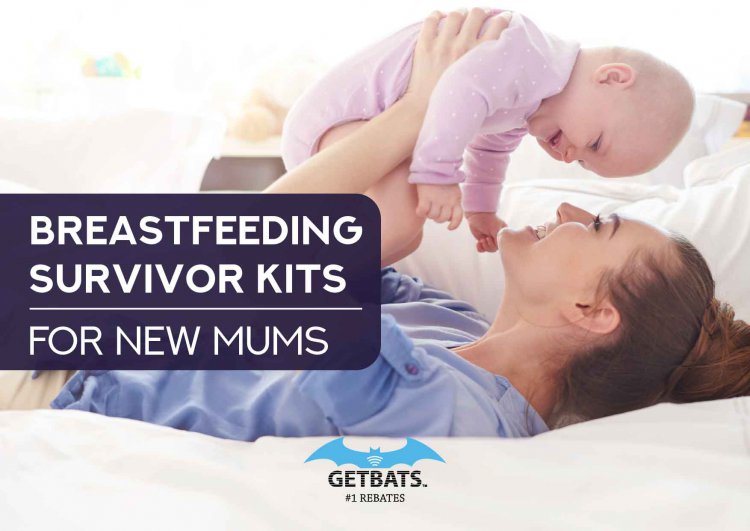 As a new mum, welcoming your bundle of joy and starting the breastfeeding journey can be an exciting time, but at the same time can be quite a stressful experience. While breastfeeding can be an amazing form of bonding with your newborn, many mums faced quite a number of challenges. Luckily, there are plenty of tips and good products out there to help make this journey more pleasant. It is always good to prepare ahead of time, and some advices include attending virtual prenatal breastfeeding classes and connecting with lactation consultations, read about breastfeeding tips, set the right expectations, and of course stock up on some breastfeeding basics such as breast pump, nursing cover, nursing pillow, nipple cream.
We have rounded up a few recommendations that hopefully help to ease the stress and make your breastfeeding journey a little easier and give you a boost to a good start.
.
Ergobaby: Natural Curve Nursing Pillow – Sheep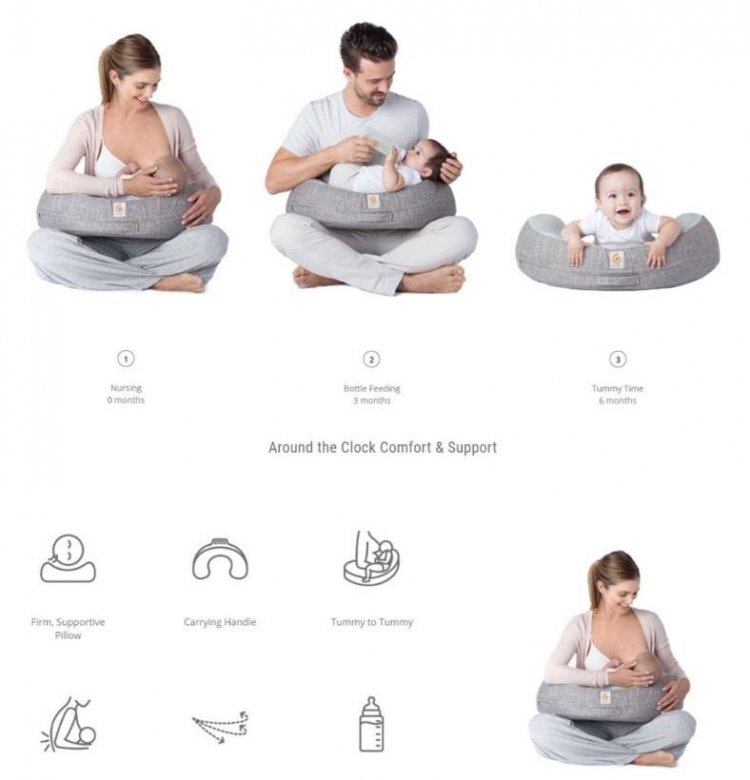 The breastfeeding routine can be quite tiring especially if your little one might not have a good latch or not in the right position. A good nursing pillow gives your baby an ideal position. It also lends great support, helps prevent slouching, and eases the soreness in the back, neck, and arms, giving you a better nursing position and experience. Available in Lazada at Ergobaby Flagship Store at RM 399.
.
.
Medela Freestyle Double Electric Breast Pump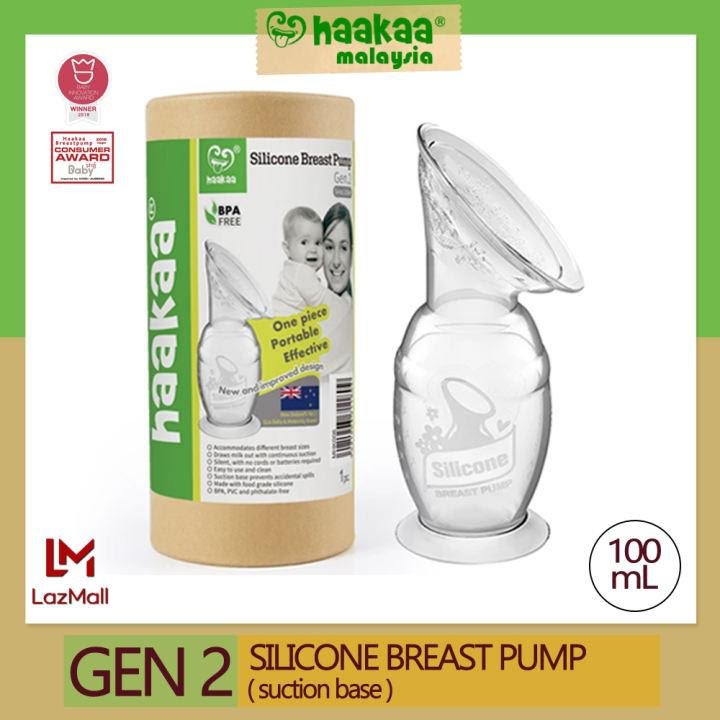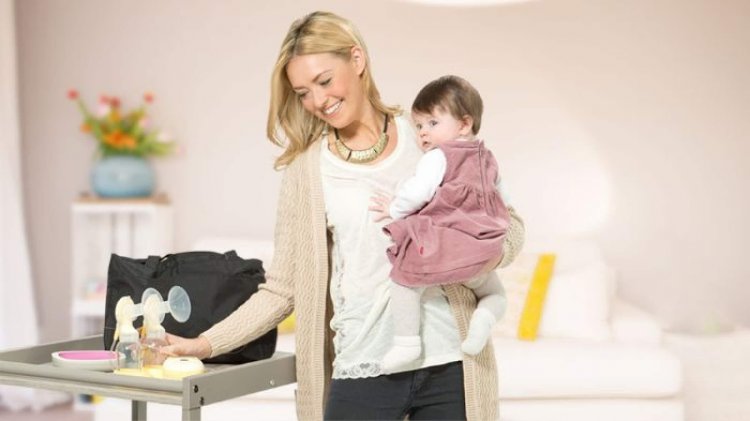 A good breast pump is essential to kick-start your breastfeeding journey. To maintain the level of milk supply, it's best to schedule regular pumps – a classic demand and supply concept. Medela Freestyle is an innovative and high-performance double electric pump that fits in your palm. It provides true mobility, freedom, and flexibility. Great for busy on-the-go mums. It comes with a tote bag, a cooler bag, bottles, and more. Medela Freestyle is available in Medela Flagship Store, Lazada for RM1799.

However, if you are planning to pump only occasionally, a manual pump operated by squeezing a lever may be sufficient, HaaKaa Gen 2 Silicone Breast Pump Milk Collector will be a good choice. Available at Lazada for RM79.90
.
.
HaaKaa Breastfeeding Nipple Shield – Orthodontic Teat
The HaaKaa Breastfeeding Nipple Shield is a patented one-piece design with no joints, cracks or edges which allows babies to mimic a natural sucking rhythm, making it easier for babies that have difficulty latching. It's new nipple head design features a thumb-shaped nipple head to replicate the shape of a mother's nipple during breastfeeding, making it more readily accepted by your baby. The anti-colic and variable flow nipple allows baby to drink continuously without gasping for air or drinking bubbles and prevents them from choking if milk flows too fast. It will be a great relief for mums with inverted or cracked nipples to be able to breastfeed with ease and comfort. Comes in the round ( Orthodontic ) or butterfly shape, the Haakaa Breastfeeding Nipple Shield allows all mums to experience the beauty of breastfeeding without the worry of discomfort and pain. BPA, PVC, and phthalate-free and comes with a protective case for storage too. Also available at Haakaa.os Shopee for only RM65.
.
.
Holabebe Nursing Cover for Breastfeeding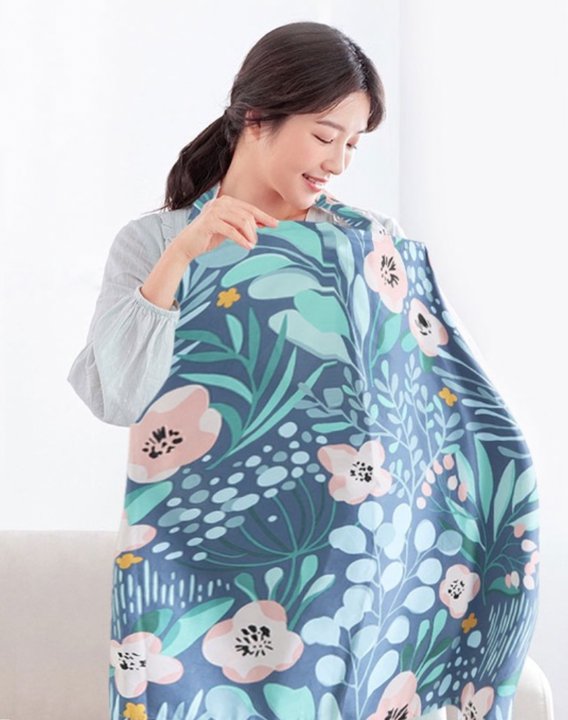 Nursing covers make it easier to nurse in public or pump in the office. This is quite a life-saving hack without having to expose yourself or hunt for a private room or space to feed or pump. Designed to be easily adjustable, it has a rigid neckline which allows Mum to keep an eye on the precious one. Made with 100% cotton, it is lightweight and comfortable. Available in Shopee for only RM29.90.
.
.
Buds Cherished Organics Nursing Salve
The first few weeks can be quite overwhelming for new mums what with having to cope with the demands of nursing a newborn. This healing salve helps heal and prevent sore and cracked nipples. It can also sooth and treat damaged skin, making each feeding less painful. Minimising discomfort will make your breastfeeding journey much more pleasant. Buds Nursing Salve is formulated using ingredients from organic farming. Available in Shopee for RM 43.86.
.
.
The breastfeeding journey is indeed a special time of bonding between mother and her child. To ensure that all mums can fully concentrate on those intimate moments, breast pads are a practical and essential accessory.
The NUK Ultra Dry Breast Pads were specifically developed to give mothers the security and comfort during breastfeeding time every day. The pads are extremely absorbent and offer reliable protection of skin and clothing. The pads are particularly skin-friendly, because the materials used aren't only smooth, but also breathable and optimally fit the breast and are nearly invisible thanks to their smooth and wrinkle-free surface. Its adhesive strip serves for secure fit within the bra. For security and comfort every day for breastfeeding mums. Available at Lazada for RM27.50.
.
.
Nourish-Mom ChocoOat Lactation Cookies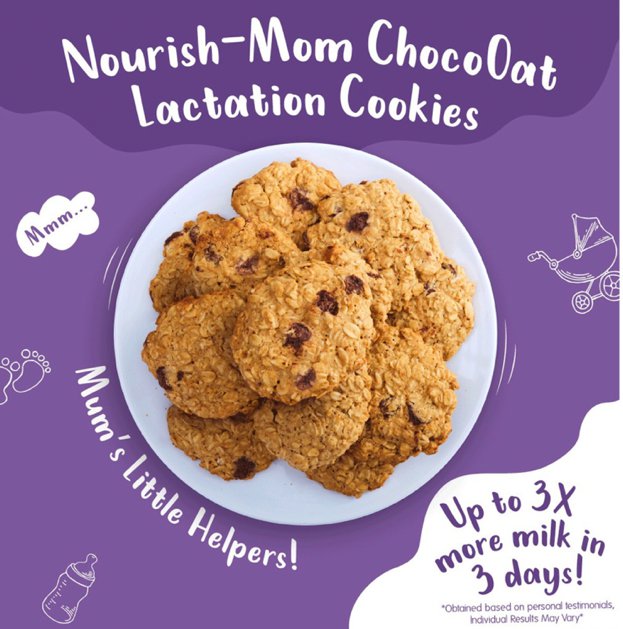 New mums need to take care of themselves and be happy. The biggest breastfeeding concern for new mums is often milk supply. We often worry about not producing enough. It is very important to nourish yourself with a well-balanced, nutritious diet, plenty of fluid intake, sleep well and some also supplement with lactation cookies. These cookies are packed with essential vitamins and minerals including galactagogue ingredients and healthy fats such as omega-3 fatty acids from flaxseeds that may help boost milk flow, quality and supply. Grab them at Shopee for RM31.00 only. Join Shopee Mum's Club for more perks and parenting tips!

At the end of the day, mums need to stay happy for your baby to grow healthily. So, Keep Calm and Breastfeed. Well, happiness is often just a click away with online shopping partner, Getbats, which give your bucks more value!! Save more with Getbats! Not a GETBATS member, sign up here.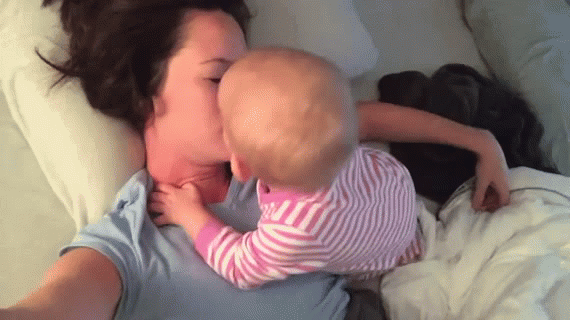 What's Your Reaction?